Pool of municipalities of La Canal de Navarrés
Implementation of information systems and intelligent signage
Award in Digital Tourism 2020 for the Interoperability of tourism platforms with the Inventrip resource manager and the application of the UNE 178503 Standard on Semantics of Smart Tourism Destinations.

Smart Signs-web-terminals
The pool of municipalities of La Canal de Navarrés, located in the province of Valencia and composed by the municipalities of Anna, Bicorp, Bolbaite, Chella, Estubeny, Navarrés and Quesa, offers exceptional natural spaces with great tourist potential.
As part of this project, the destination has implemented three information and visitor service tools: a new web portal, a touch-screen terminal platform and an intelligent tourist information and signage system connected to Inventrip.
Sismotur was awarded the contract for the development of the smart tourism information and signage plan, which included vehicle, pedestrian and trail signage. The development of the smart signage plan was carried out by Sismotur with its specialized services: Signing, for the planning and management of signage, and Inventrip for the management of digital content, with the Inventrip service being published for the Canal de Navarrés.
The result of this plan materialized in the deployment of IoT connectors throughout the territory of the region through the implementation of 17 virtual Geofences and 112 Beacons, in the pedestrian tourist signage: directional signs, information points at the start of trails and 19 totems.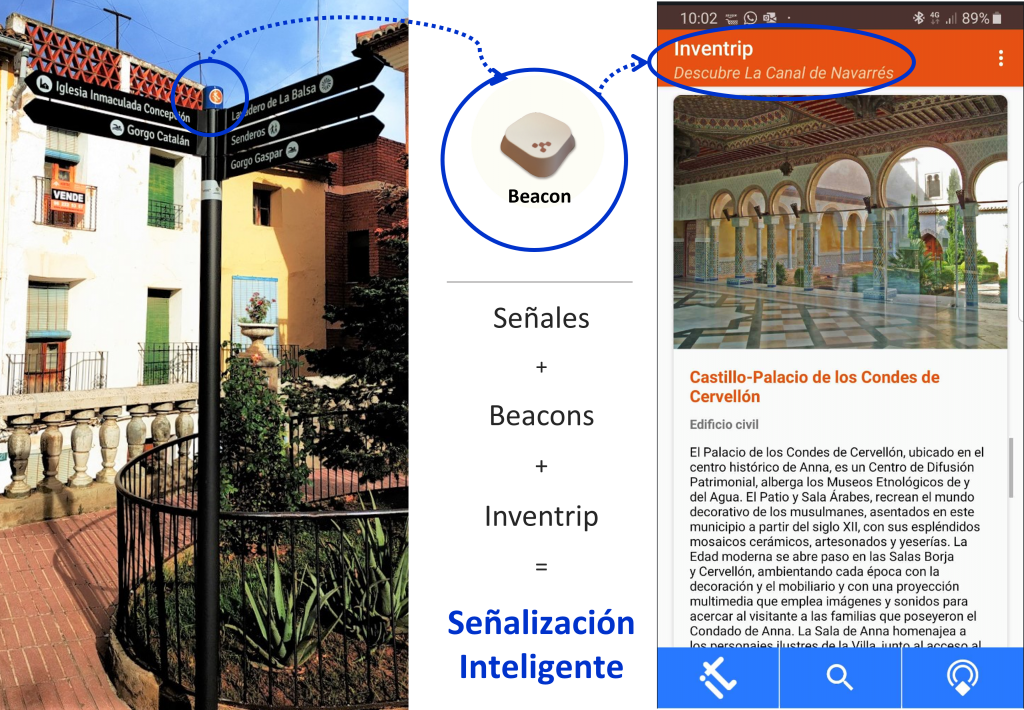 An essential aspect for La Canal de Navarrés in the development of this project was to achieve an efficient management of tourist data, especially points of interest and tourist services, due to their large number. The aim was to avoid discrepancies between tourist information systems and the waste of time entering the same data in multiple managers. The Inventrip platform data manager has been used for this purpose, structured around the new UNE 178503 standard, of which Sismotur has been co-writer, which has fed with its API REST to the new web portal of La Canal de Navarrés, developed by the company Sien Consulting and to the touch terminals implemented by Infotourist.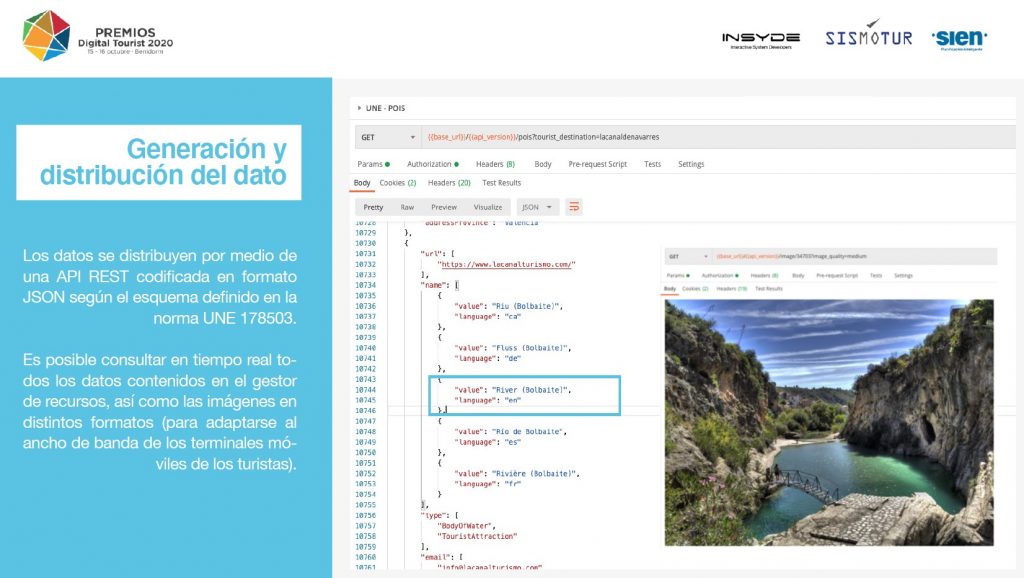 This success story was presented at the Digital Tourism 2020 congress, winning the award for the best performance in the field of platform standardization and interoperability.