Badajoz Provincial Council
Digital Terminals connected with Inventrip
Integration of the Inventrip web service in the Badajoz Provincial Council's Smart platform.
The Diputación de Badajoz provides services to the 165 municipalities of the province and among its powers is to promote tourism in its territory.
The implementation of a tourism terminal in each municipality in the province of Badajoz has become a fundamental part of the promotion of tourism that the council carries on in the province by means of different technological tools. As such, a fundamental element has been the development of a single management system for all the information in the territory using a single tool, which can be accessed by municipal tourist offices, town councils and any company or organization working in this area, so that the information can be updated in a collaborative and distributed way.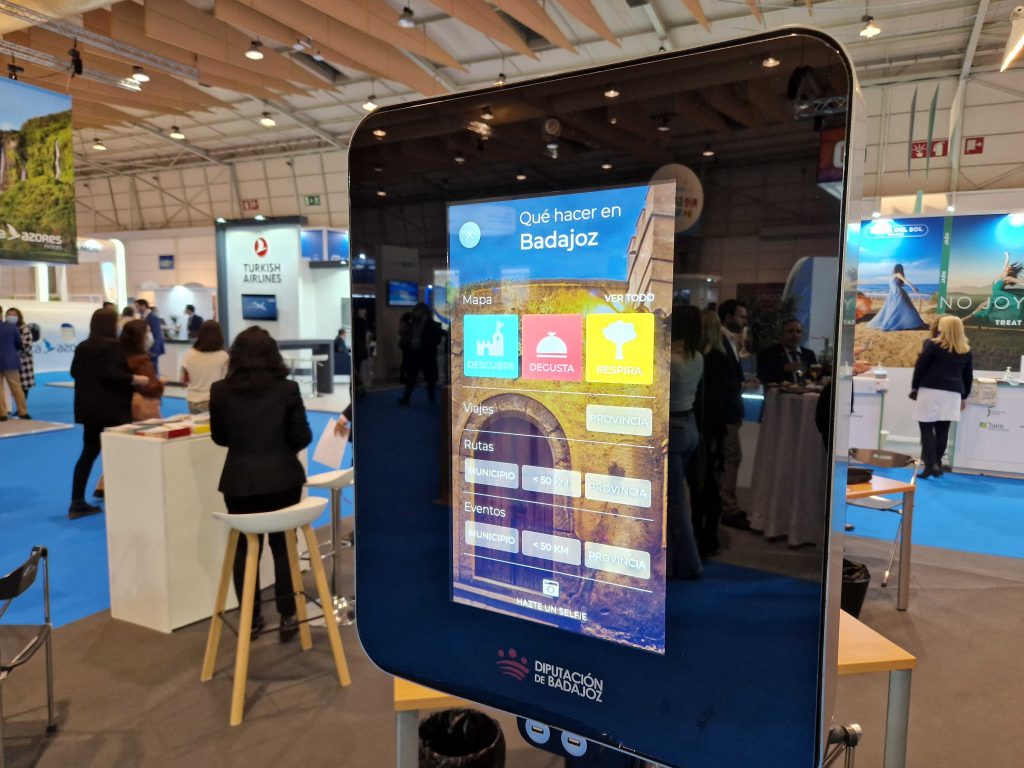 In order for tourism to be a driving force for the socio-economic development of the province and a brake on the depopulation of its municipalities, the Connected Smart Tourist Destination model has been implemented. This model is designed to facilitate visitor interaction with the environment (tourist resources and services in the province of Badajoz). To this end, the Badajoz Provincial Council uses the global Inventrip service, and has joined the network of more than 100 tourist destinations using this service in Spain and Portugal.
This service is displayed on the Network of Tourist Information Terminals deployed throughout the province, although it can also be used on computers and mobile terminals of users or managers, for example, on the websites of the municipalities themselves.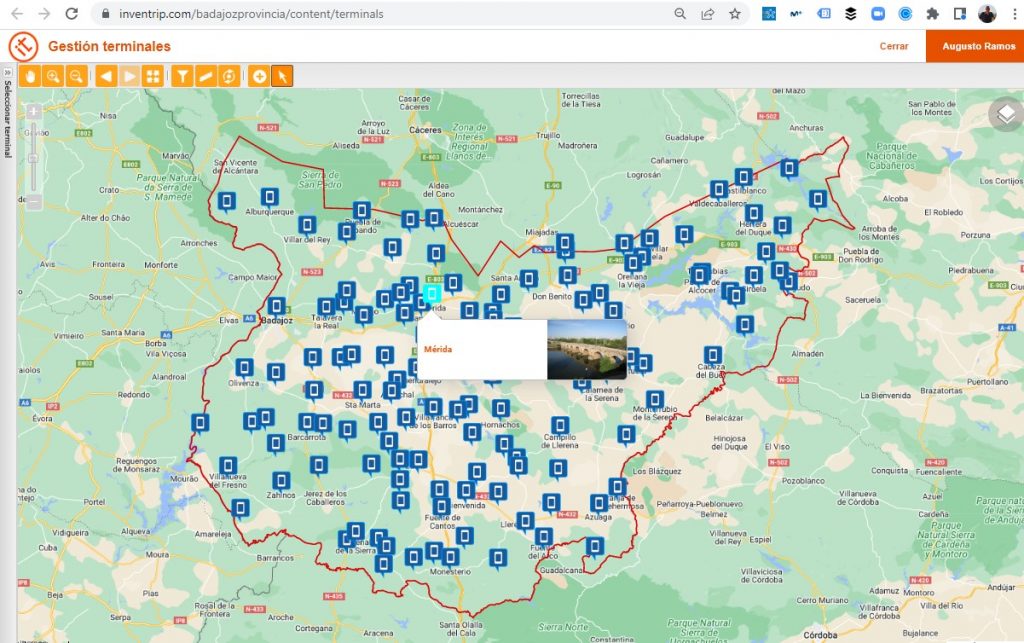 The digital terminal serves contextualized content of the municipality where it is located: map of themed resources, routes, trails and events, but the tourist also has information on their surroundings, as well as general information on provincial travel proposals.
The information of the digital virtual terminal is sent through a URL (see example of Mérida) that can also be shared on other devices (tablets or mobiles) and through other channels (QR codes, Smart Signals Beacons, etc.).
Finally, to promote the brand "Destino Provincia de Badajoz" brand, tourists can take a selfie to share their photos on social networks with the brand logo and hashtag.